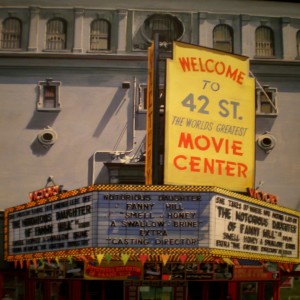 Friday Feb 11, 2022
(THSP Classic Episode!) Season 3: Episode 22: That Grindhouse Horror Episode!
(THSP Classic Episode!) Season 3 Episode 22
Recorded Tuesday February 14th, 2017 and originally released on February 17, 2017
Hey there, horror fans! That Horror Show Podcast is back to bring you another new episode. And, boy oh boy, this one is a doozy, folks! For this episode, we decided to hop in our time machine, venture back in time to 1970s New York City and find two horror movies playing in one of the 42nd Street grindhouses. So join hosts Timothy Kazda and Chris Koenig as they walk down the grimy streets of The Deuce and catch a zonked-out double-feature of "The Headless Eyes" (1971) and "I Drink Your Blood" (1971). Do these two demented gory shockers make a good pairing for the hosts? Well, fans, you gotta' l
listen to find out!
But, wait: there's more! This episode marks the return of the ever-so-in-demand 'What Have We Watched' segment! Sorry for the long wait, but we told you it was coming back. Listen in as Chris Koenig keeps his sleazy side in-check with his take on oh-so wrong "Love Camp 7" (1969), while Timothy Kazda expresses his displeasure with "How to Be Single" (2016).
Plus the debut of THSP Spotlight, with special guest Tori Danielle! and the return of the mailroom.
#42ndstreetgrindhouse #grindhouse #1971 #idrinkyourblood #theheadlesseyes #horror #1971horror #WiHM8 #horrorgeeklife #pophorror.com  #thsp